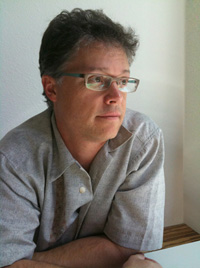 Sketching out-of-doors is one of my favorite activities. Whether I'm traveling locally in the San Francisco Bay Area or abroad, I'm always on the lookout for good places to sketch.
Although most of my weekdays are spent illustrating books for publishers, I enjoy spending my free time sketching and recording my travel experiences. At the Academy of Art University in San Francisco, I studied under sketch artists Barbara Bradley, Barron Storey, and Howard Brodie, whom I thank for passing on to me their love of sketchbooking.
In the fall of 2009 I spent three weeks drawing and painting in Greece. Upon my return, I illustrated, wrote, designed, and published the book "The Artist on the Road: Impressions of Greece."
In the fall of 2015 I published my second book, "Impressions of Wine Country," about discovering California's world class wine industry.
Contact Richard Sheppard:Â Richard(at)artstudios(dot)com
Illustration portfolio: http://www.artstudios.com