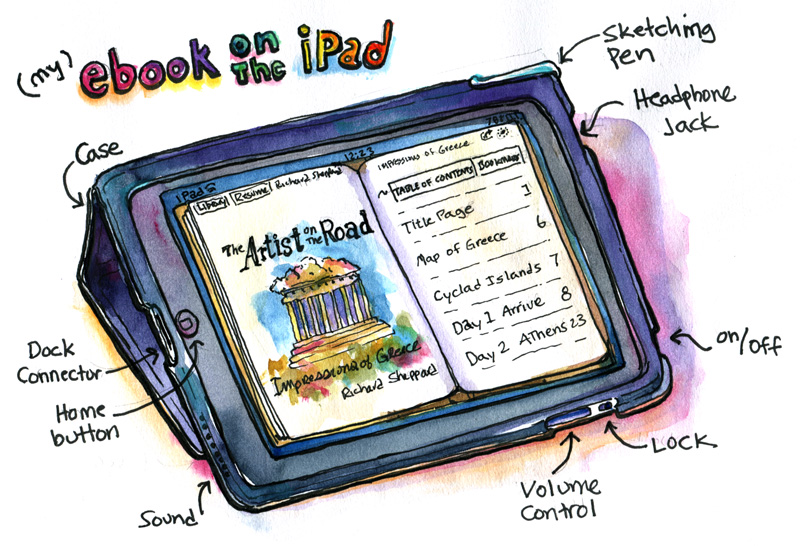 After much work I'm excited to announce that my book The Artist on the Road: Impressions of Greece is finally available as an ebook! (I was even able to include my handwriting font so it looks more like the original sketchbook design.~ iBooks doesn't display my handwriting font at the present time.) I love the way double tapping an image expands it to the entire screen. It's now available in the US, UK, France, Germany, Australia, Canada, Austria, Belgium, Bulgaria, Cyprus, Czech Replublic, Denmark, Estonia, Finland, Greece, Hungary, Ireland, Italy, Latvia, Lithuania, Luxembourg, Malta, Netherlands, Norway, Poland, Portgal, Romania, Slovakia, Slovenia, Sweden, and Switzerland. Check it out!
Click here to see it on the Apple iBookstore.

Ebooks maybe the future but sometimes it's still nice to have a paperback. The paperback book is available on Amazon.