Last weekend Marilyn and I drove down to Pacific Grove for a long overdue get away. We had a blast at the Monterey Bay Aquarium, hanging out in coffee shops, eating tasty foods, and walking along the Asilomar beach.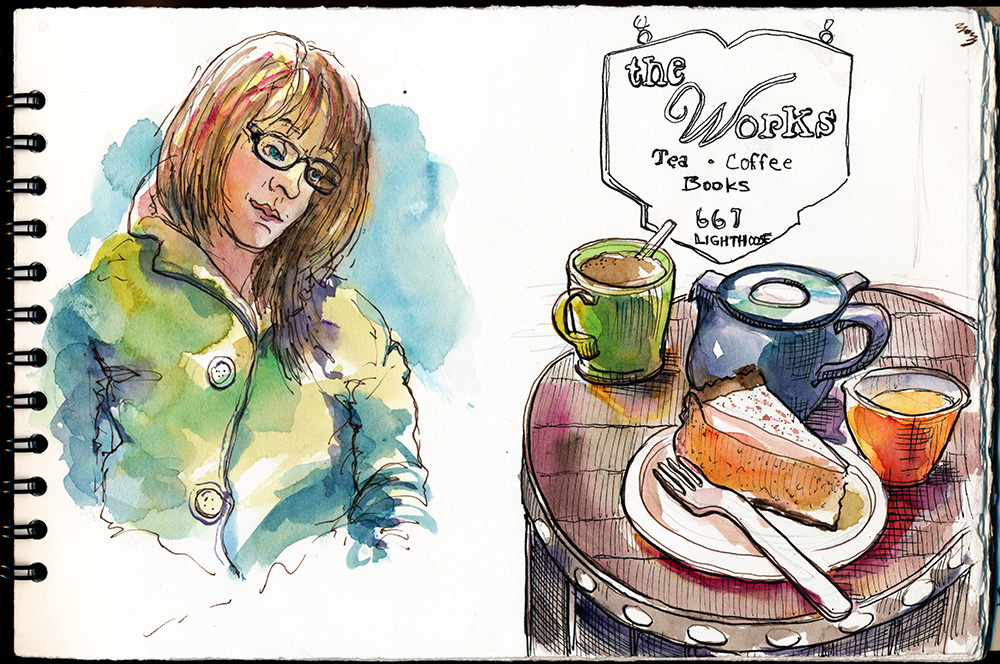 At The Works coffee shop, I had a slice of Pumpkin Cheesecake and a pot of peach white tea while sketching Marilyn.
Sketch of Marilyn reading at The Works coffee shop in Pacific Grove.
Marilyn took a picture of me while I was sketching her and drinking coffee, of course.
The rocky coastline of Asilomar Beach is one of my favorite places to be at sunset. It was very windy when I sketched this and I'm surprised I got anything down on paper at all.