My sister is taking a study abroad program this summer and just arrived in Greece. She brought along a copy of my book The Artist on the Road: Impressions of Greece and was kind enough to take a few pictures of the sites I painted when I was there. How exciting to see my art book travel back to where it was created.
Note from my sister: "Unfortunately they're restoring the Parthenon from your cover, but it was still very cool to compare. Also, we had taken apples from breakfast with us. I had your book open and one of the guys traveling with us asked why you had painted an apple, so I read him that part from your book where that woman gave you an apple. Then we took our apples out of bags and ate them. It was a cool moment."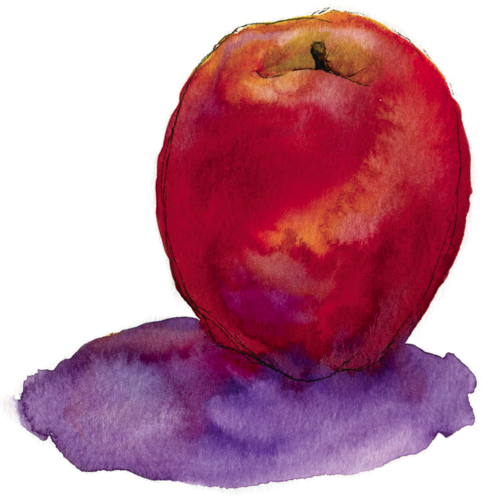 While I was painting the Erechtheon, a Greek woman came up to me and commented on my drawing. Then she pulled out an apple out of her bag and gave it to me. She was so nice.
Erechtheon with Karyatids
Porch of the Karyatids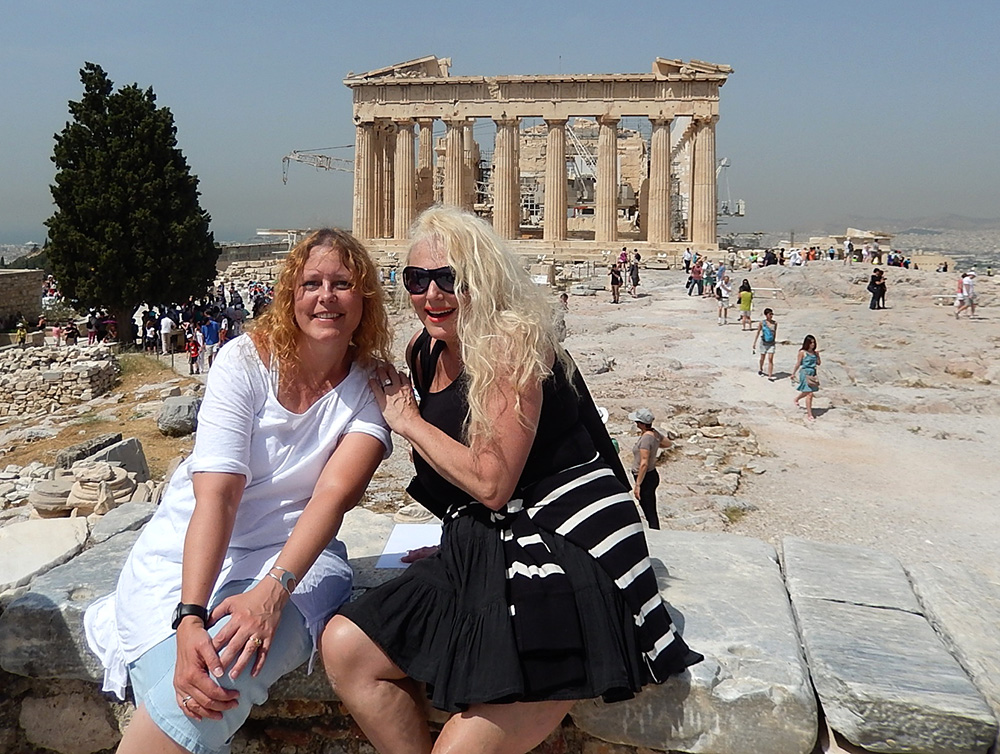 My Sister (Bear) is on the left and her instructor Dr. White is on the right.
My book, Artist on the Road: Impressions of Greece, is available on Amazon.